Zagreb, Croatia
The City of Zagreb is the cultural, scientific, economical, political and administrative center of the Republic of Croatia with seat of Parliament, and hosting the President and Government of the Republic of Croatia. It has a thousand-year-old tradition (written documents first mention Zagreb in 1094) and one of the oldest universities in Europe (University of Zagreb, founded in 1669).
The population of the city is around 800,000, and of its urban agglomeration around 1,000,000.
It is located in the northwest of the country and due to its geographical location, it is extremely well connected with many Central and Southern European capitals and cities (by car <2h to Ljubljana and Graz; <3h to Trieste; <4h to Vienna, Budapest and Belgrade; <5h to Bratislava and Sarajevo).

Check what wikipedia has to say about Zagreb.
Conference Site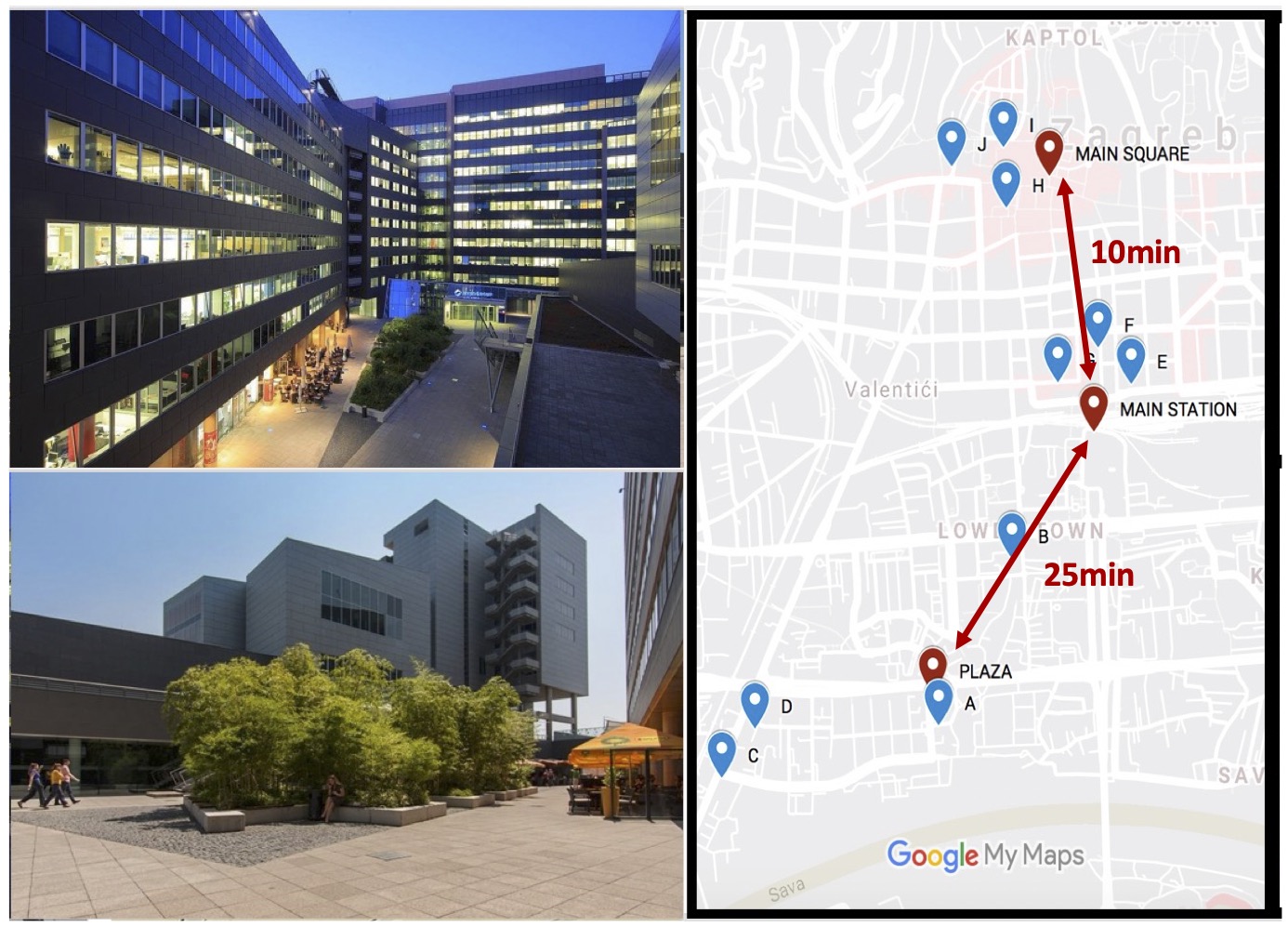 City Plaza Zagreb
Slavonska avenija 6, 10000, Zagreb





Transport
Zagreb has an international airport with direct flights to most capitals and large cities in Europe and frequent flights to large airport nodes for trans-continent flights (Vienna, Frankfurt, Paris, London etc). The international airport Franjo Tuđman is situated around 15 km southeast of the Venue and downtown Zagreb and is easily and quickly reachable by airport shuttle or taxi.
Webpage to and from the airport
A taxi will cost you around 250 kn (30-35 EUR), an Uber around 90 kn (12 EUR), a shuttle ticket is around 30 kn (4 EUR). There is also a public transport option by bus (cca 2 EUR ticket), although it takes somewhat longer.
It takes around 30 min to get to the center of the city both by taxi and by shuttle. The timetable for the bus is being adjusted to all aircraft arrivals and departures and the end stop is at Zagreb Main Bus Station.
Documents
It is important to note that Croatia is not part of the Schengen zone. However, EU citizens can easily enter with ID or passport and for non-EU citizens the same visa rules apply as for the rest of the EU. Moreover, a Schengen visa is usually enough to enter Croatia.
About visa regulations
Hotel
To be added later.