PROBA2 witnessed on June 21 2020 a solar eclipse. The moon slided 5 times into the view of the SWAP-camera.  2 out of 5, the moon blocked partially PROBA2's solar view. 
The moon could perform its show up to 5 times, because of the privileged position of PROBA2 in space while orbiting Earth. 
Read the full story on the PROBA2 website.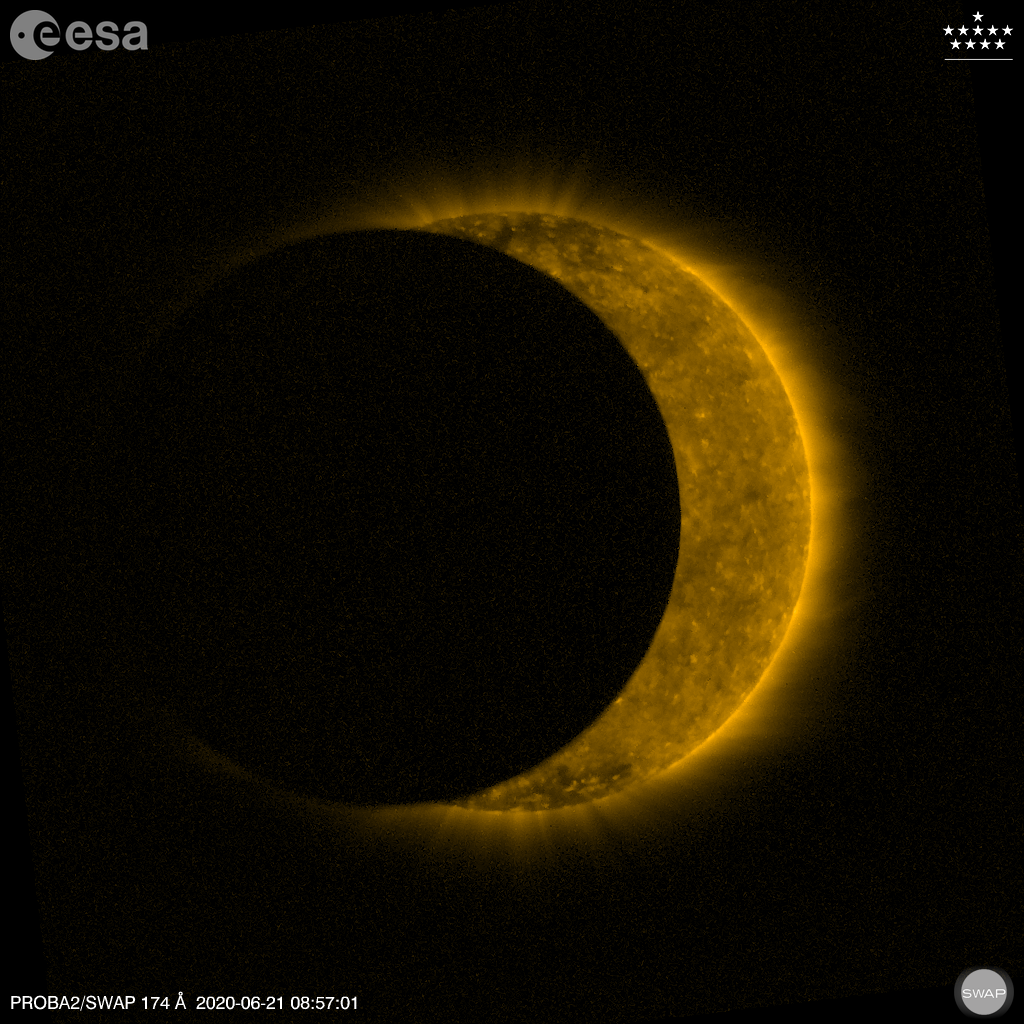 Submitted by PV on Mon, 2020/06/22 - 09:58