On November 2, the ESA satellite PROBA2 will be celebrating its 10th anniversary. Not bad for this small Belgian spacecraft that was initially intended for a two-year mission!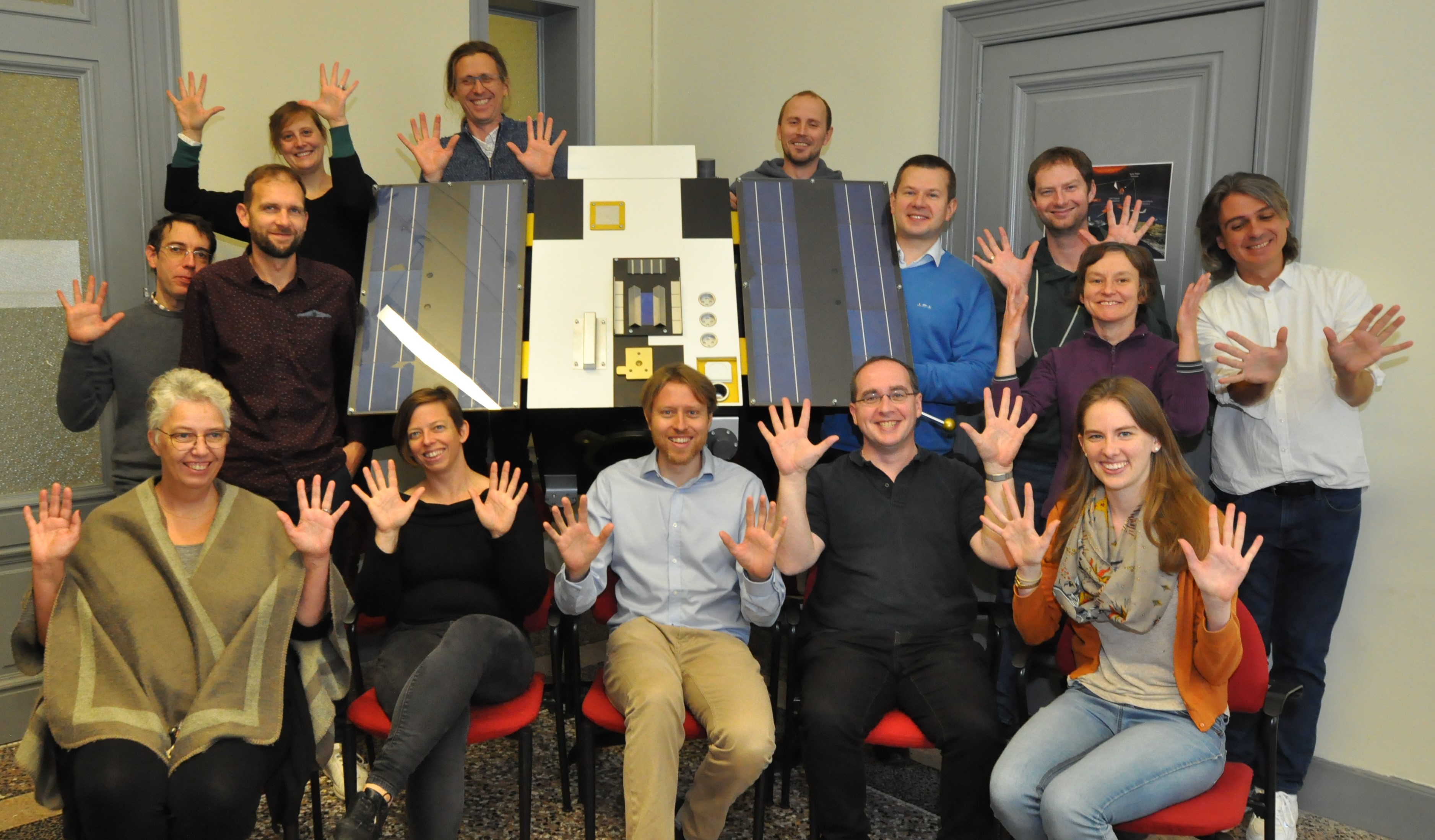 During these ten years, PROBA2 has been used for testing pioneering technologies in space conditions. New types of solar panels, on-board computer, star tracker, propulsion system, etc., have been embarked on the spacecraft to demonstrate their performances and will potentially be used on future, bigger and more expensive projects.
But PROBA2 cannot be reduced to a purely technical mission. The payload also includes four scientific instruments, among which two observing the Sun: the telescope SWAP, observing the solar corona in the extreme ultraviolet and the radiometer LYRA, which measures the total irradiance emitted by the Sun at high cadence in four channels going from the soft X-rays to the ultraviolet.
Both SWAP and LYRA have been conceived by researchers at the Royal Observatory of Belgium and are operated by the same team.  Over ten years, these instruments have provided observations of flares, coronal mass ejections and other manifestations of solar activity with a very high-cadence and an unprecedented large field-of-view, and they have helped forecasting their effects on the Earth environment. Today, while the scientists at the Observatory continue their investigation of almost a full solar-cycle of data collected, PROBA2 is still in an excellent shape and remains one of the few satellites used by European space weather forecasters to detect solar eruptions. And soon, the PROBA family will be extended with another solar satellite: PROBA-3 is indeed under preparation and should be launched late 2021. 
More info on PROBA2 can be found at https://proba2.sidc.be
Submitted by PV on Thu, 2019/10/31 - 11:26