ESA opened a brand new SSA Space Weather Coordination Centre (SSCC), the first in a planned series of centres that will provide up-to-date information from the Agency's Space Situational Awareness Programme. The SSCC is located at the Space Pole in Brussels and mainly manned with people from the Solar-Terrestrial Centre of Excellence.

The centre was formally inaugurated on 3 April by Mr Philippe Mettens, Chairman of the Belgian Science Policy Office, and Thomas Reiter, ESA Director of Human Spaceflight and Operations.

The SSCC will serve as the central access point to a portfolio of European space-weather expertise for customers including satellite operators, private industry, government agencies and research institutes. It includes the first European space weather helpdesk and, through this, rapid access to expert support on solar weather, ionospheric weather, the geomagnetic environment and the orbital radiation environment.

'The SSCC gives us the chance to validate our long-standing space weather expertise developed here and at our partner institutes and industry. We look forward to working with organisations across Europe,' said Ronald Van der Linden, Director General of ROB and General Coordinator of the Solar-Terrestrial Centre of Excellence.

The SSCC itself is a dedicated control room where operators monitor the Sun, the space environment and the Earth environment for early detection of possible effects of space weather phenomena on vital infrastructure and activities.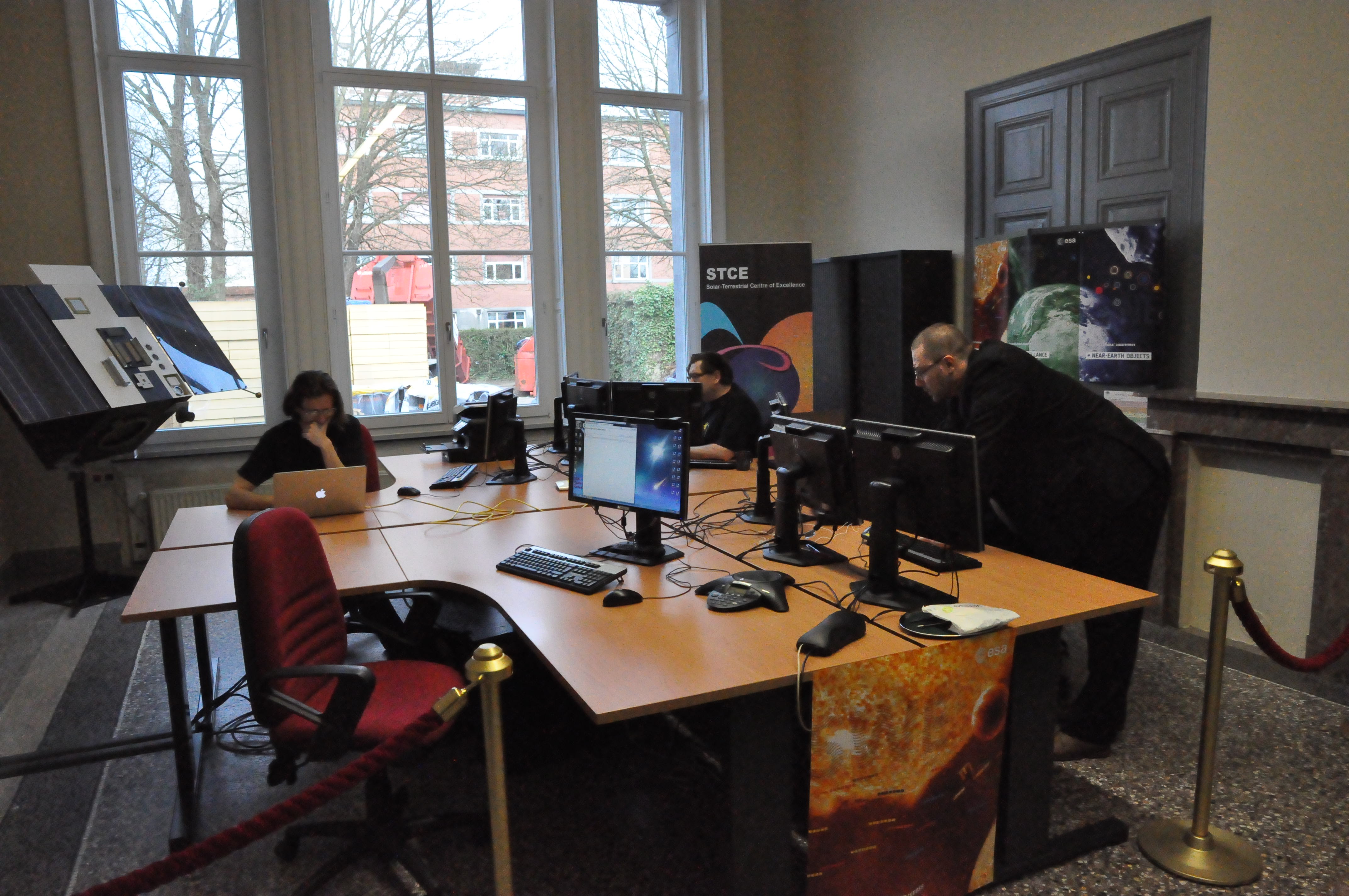 'The SSCC is being networked with a series of Expert Service Centres (ESCs) located throughout Europe, each providing specialised space weather data from one or more categories including solar weather, ionospheric data, space radiation, geomagnetic conditions and heliospheric weather,' says Michel Kruglanski, Manager of the SSCC.

In Europe's economy today, numerous sectors can potentially be affected by space weather. In the recent past, space weather has damaged or destroyed spacecraft, caused power blackouts affecting millions and disrupted crucial telecommunication services. The SSCC is a crucial first step in helping avoid these in the future.

The SSCC will help get the right information to the right people at the right time.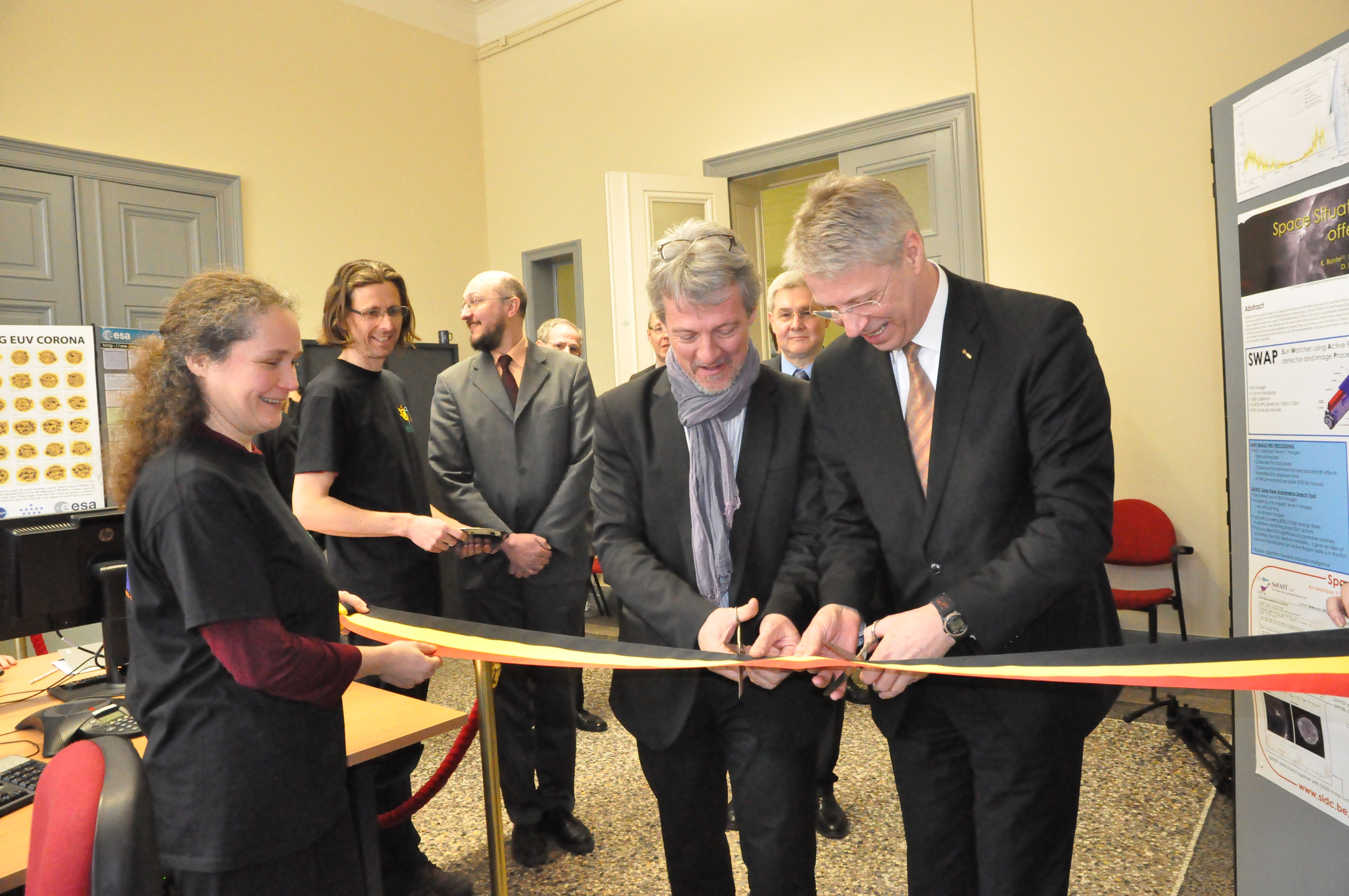 Relive the inauguration here or on Youtube

What happened outside the spotlights?

---
Submitted by PV on Fri, 2013/04/05 - 00:00