NL: NOAA 2339 produceerde een krachtige zonnevlam. Er zijn geen gevolgen voor België.
FR: NOAA 2339 était à l'origine d'une forte éruption solaire. Il n'y a pas de conséquences pour la Belgique.
EN: NOAA 2339 produced a strong solar flare. There are no consequences for Belgium.

Movies and pictures - Films en foto's - Vidéos et images
 
---

NOAA 2339 produceert een krachtige X-klasse zonnevlam

Op 5 Mei om 22:11UT produceerde NOAA 2339 een X2.7 zonnevlam. Deze actieve complexe zonnevlekkengroep is net verschenen aan de noordoostelijke rand van de zon.

De HF radio-communicatie was vooral verstoord boven de Stille Oceaan.

De flux van hoog-energetische deeltjes blijft voorlopig stabiel.

Een plasmawolk werd uitgestoten, maar de eerste beelden tonen aan dat deze niet naar de aarde gericht is.

In de komende dagen worden er meer dergelijke uitbarstingen verwacht, mogelijk vergezeld van hoog-energetische deeltjes, evenals van plasmawolken die geleidelijk meer naar de aarde toe gericht kunnen zijn.

Updates (in het Engels) zijn beschikbaar op de website van het SIDC.
---

 
Une forte éruption de la classe X pour NOAA 2339

Le 5 Mai à 22:11UT, NOAA 2339 était à l'origine d'une éruption X2.7. Ce groupe magnétiquement complexe vient d'apparaître au bord nord-est du disque solaire.

Les communications HF radio étaient fortement dégradées au-dessus de l'Océan Pacifique.

Actuellement, le nombre de particules énergétiques est stable.

Un nuage de plasma à été éjecté, mais selon les premiers images coronagraphiques, celui-ci n'est pas dirigé vers la Terre.

Pour les jours suivants, des éruptions similaires sont attendues, avec la possibilité qu'elles soient accompagnées par des particules énergétiques, ainsi que par des nuages de plasma qui graduellement puissent être plus dirigés vers la Terre.

Les mises-à-jour seront disponibles (en Anglais) sur le site web du SIDC.
---

NOAA 2339 produces a strong X-class solar flare

On 5 May at 22:11UT, NOAA 2339 produced a strong X2.7 solar flare. This magnetically complex sunspot group just rounded the solar northeast limb and had already shown some activity during the last few days while still being on the Sun's farside.

A strong degradation of the HF radio-communication was observed over the Pacific Ocean.

For the moment, the number of high-energetic particles has not increased and remains stable.

According to the first coronagraphic images, a plasma cloud has been ejected (coronal mass ejection or CME) but is not directed to Earth.

Over the next few days, similar solar eruptions (strong M- or even X-class events) are expected, possibly accompanied by high-energetic particles, as well as the ejection of plasma clouds which may gradually be more directed to Earth.

Updates (in English) are available at the website of the SIDC.
---
 
Movies - Films - Vidéos
PROBA2/SWAP (EUV).
SDO (Solar Demon) (EUV).
GONG H-alpha Network (H-alpha - Mauna Loa).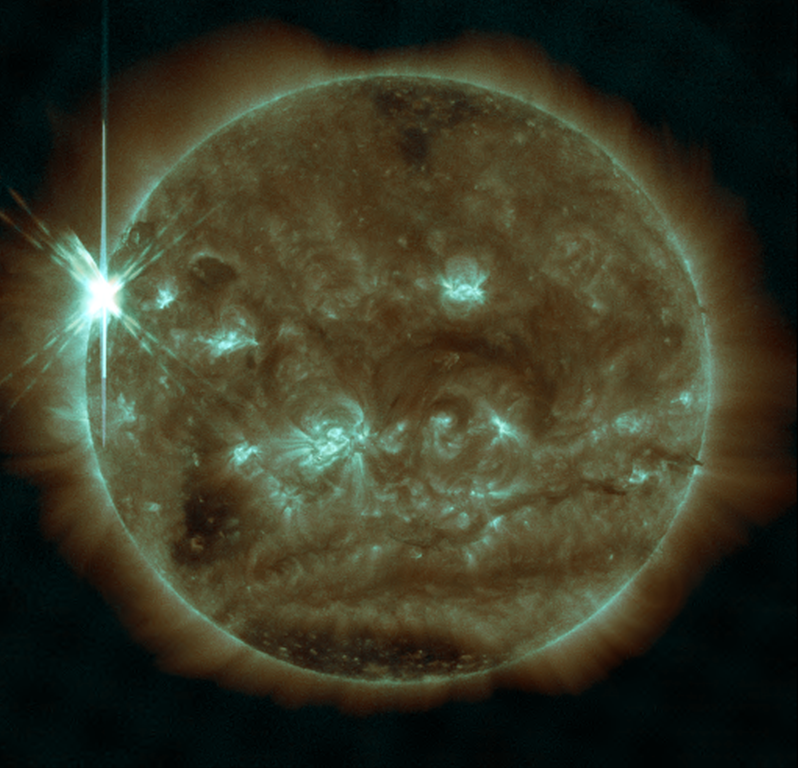 (SDO/AIA - 22:11UT))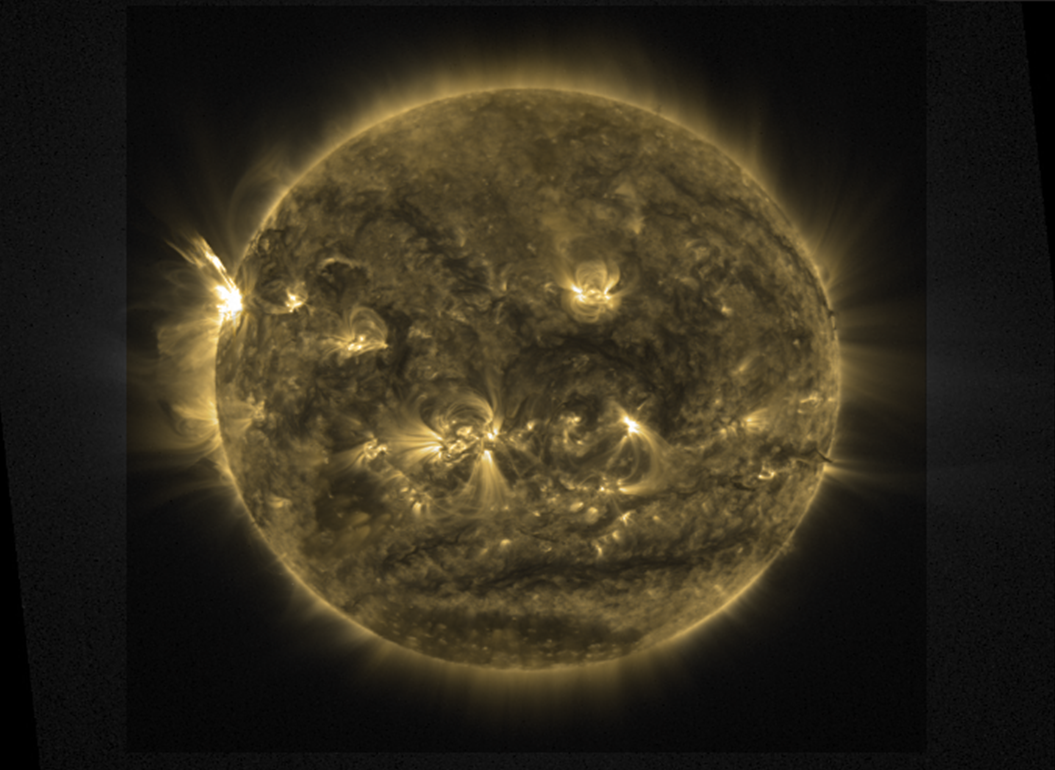 (SDO and PROBA2 - 22:11UT)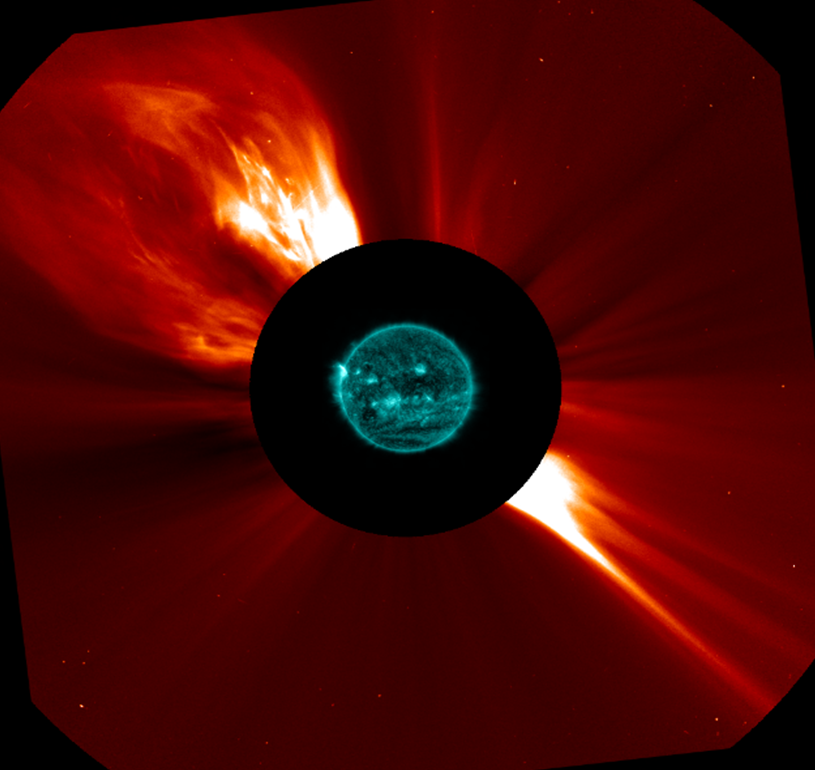 (SDO and SOHO - 23:12UT)


(SDO/HMI - 23:12UT)
---
Submitted by JJ on Wed, 2015/05/06 - 00:00