The Belgian Space Pole will open its gates on September 24th and 25th!
The Royal Observatory of Belgium, the Royal Meteorological Institute of Belgium, the Royal Belgian Institute for Space Aeronomy and the Solar-Terrestrial Centre of Excellence are rolling out the red carpet for you. Our theme this year is 'Space For Climate'.
Expect a weekend of fun and games for the little ones, scientific discoveries for the whole family and direct interaction with the scientists themselves. Whether you're coming to view the telescopes or to learn more about the weather, (space) climate, the northern lights or the planets of the solar system, we've got it all lined up for you. See you then!
Keep an eye on our website.
.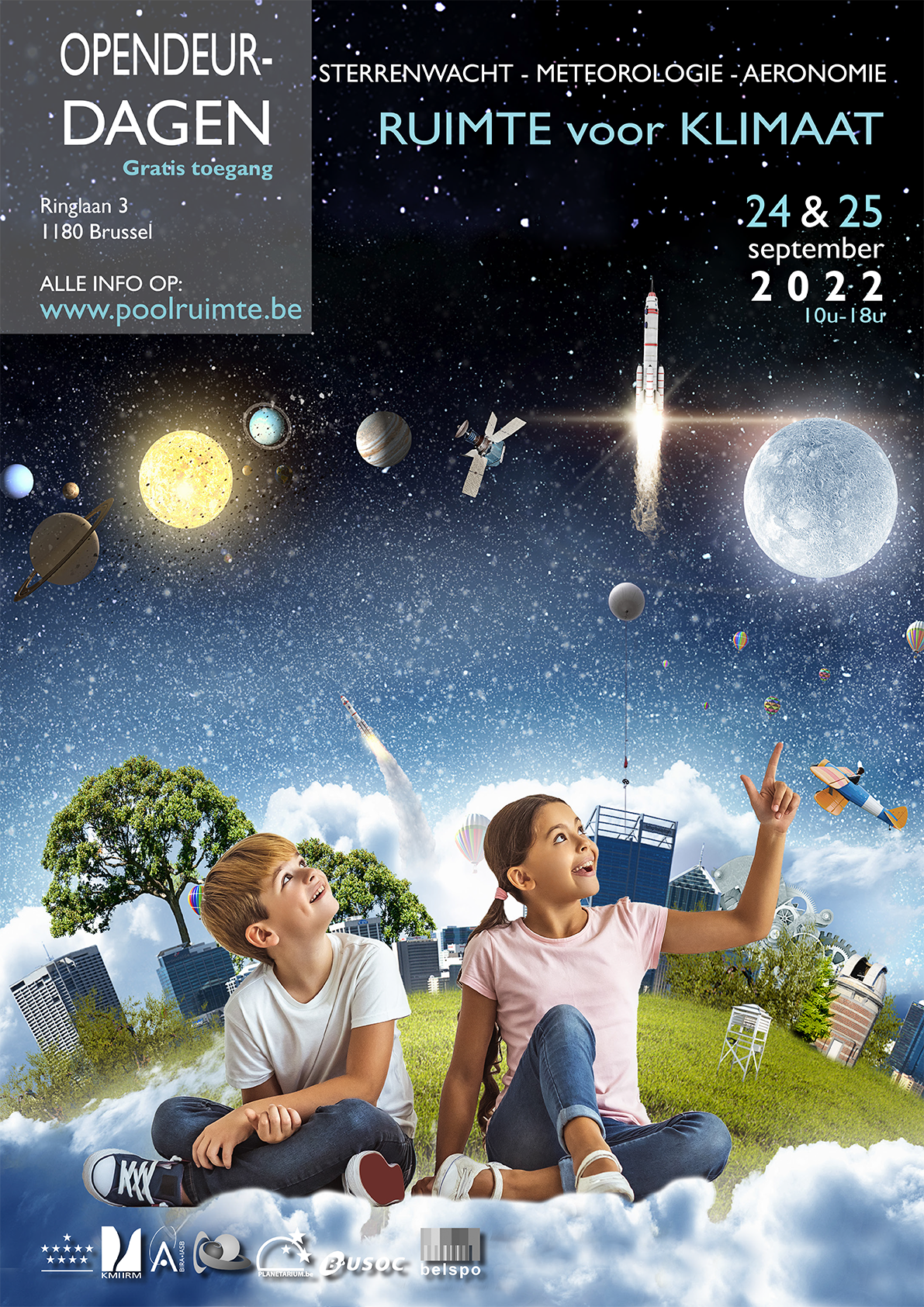 Submitted by EDH on Fri, 2022/07/01 - 13:43